It seems, lately, that every time I look up at a Los Angeles Dodgers' score it's a feast-or-famine situation. They're either losing 11-3 (May 24th to the San Diego Padres) or thrashing the rival San Francisco Giants 10-2 just last Sunday. Or how about that three-game series in San Fran from the 19th to the 21st of May where they got absolutely blanked (2-0;4-0;4-0)?
With offensive inconsistencies like these, it could be hard to maintain their slim one-game lead in the National League West over those pesky Giants. They recently got Yasiel Puig back from the DL and he has a .915 OPS for the month of June. Hmmm, doesn't seem to be the problem there. Adrian Gonzalez is having a tough month (.698 OPS, yikes!), but it would seem that he will certainly rebound, not to the level of his torrid April maybe. Still doesn't appear the problem there. Justin Turner and Alex Guerrero – the two guys destined for part-time action without any real logic behind it – just rake when Don Mattingly does decide to put them in there. Turner has a very attractive .977 OPS for the season, while Guerrero, who seems to homer every time he gets to play, sits at a very respectable .837 for the season. Remember, these are both guys getting scattershot playing time, and yet they just keep doing what everybody is supposedly paid to do, hit the damn ball. Mattingly is underusing Turner's 174 wRC+ and .259 ISO, as well as Guerrero's 130 wRC+ and .285 ISO. One of the big Tetris pieces clogging things up seems to be a positional and salaried dedication to Jimmy Rollins.
Don't get me wrong, I like J-Roll – maybe not his nickname – he was a favorite fantasy league keeper of mine for a number of years. Rollins, however, is clearly in the twilight of his career. The Dodgers traded for the 36-year-old shortstop in the offseason. Most likely, the Dodger brass made this move out of a perceived lack of depth at the position. It's true that he's the only natural shortstop on the current roster. Last year's corps are gone (Hanley Ramirez) or were unable to hit major league pitching (Erisbel Arruebarrena). Rollins, in a normal slope of accelerated decline you'd expect from a position player in his late 30's, appears to have lost his knack for hitting major league pitching as well. On the season, he's slashing a twig-like .209/.265/.337 and is the proud owner of a 70 wRC+ and .128 ISO. That doesn't even begin to spread the mustard on Vin Scully's 5th inning snack-time kielbasa.
Despite the fact that J-Roll's the only shortstop in the Chavez Ravine home dugout, it's time for Mattingly to hand the starting job over to somebody else. He could start by simply benching J-Roll in favor of Guerrero, who would be almost a full WAR (0.7 to be exact, according top baseball-reference.com) improvement and with no messy call-ups or DFA's. On the other hand, you have a 30 year-old, $60+ milli investment sitting down at Triple-A Oklahoma City in Hector Olivera. Olivera's bat seems to be ready; he's smashing AAA pitching to the tune of .387/.387/.581 and .358/.393/.528 overall in the Minors. That arrives at a respectable 159 wRC+ and .194 ISO. Also, if you look at his spray chart (granted it's a small sample size), he has a triple to straightaway center, a double the opposite way, and his singles fall everywhere.
Hopefully, this translates into an ability to quickly adjust to big boy pitching. He clearly has no problem with the high cheese, so he'll just need to hang back on those breaking pitches.
Another option would be Corey Seager. Seager is slashing .287/.345/.463, which aren't face-melting numbers, but quite respectable. If he's anything like his older brother Kyle on the defensive side of the ball, he'd be a healthy option to start over Rollins as well.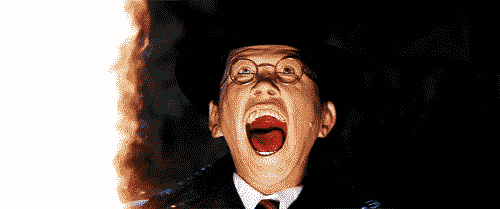 Hopefully, Magic Johnson and friends won't be too financially tied to Rollins's paycheck-to-production hopefuls and let Mattingly make a move. That is, if Mattingly is aware he can, once given the proper tools.