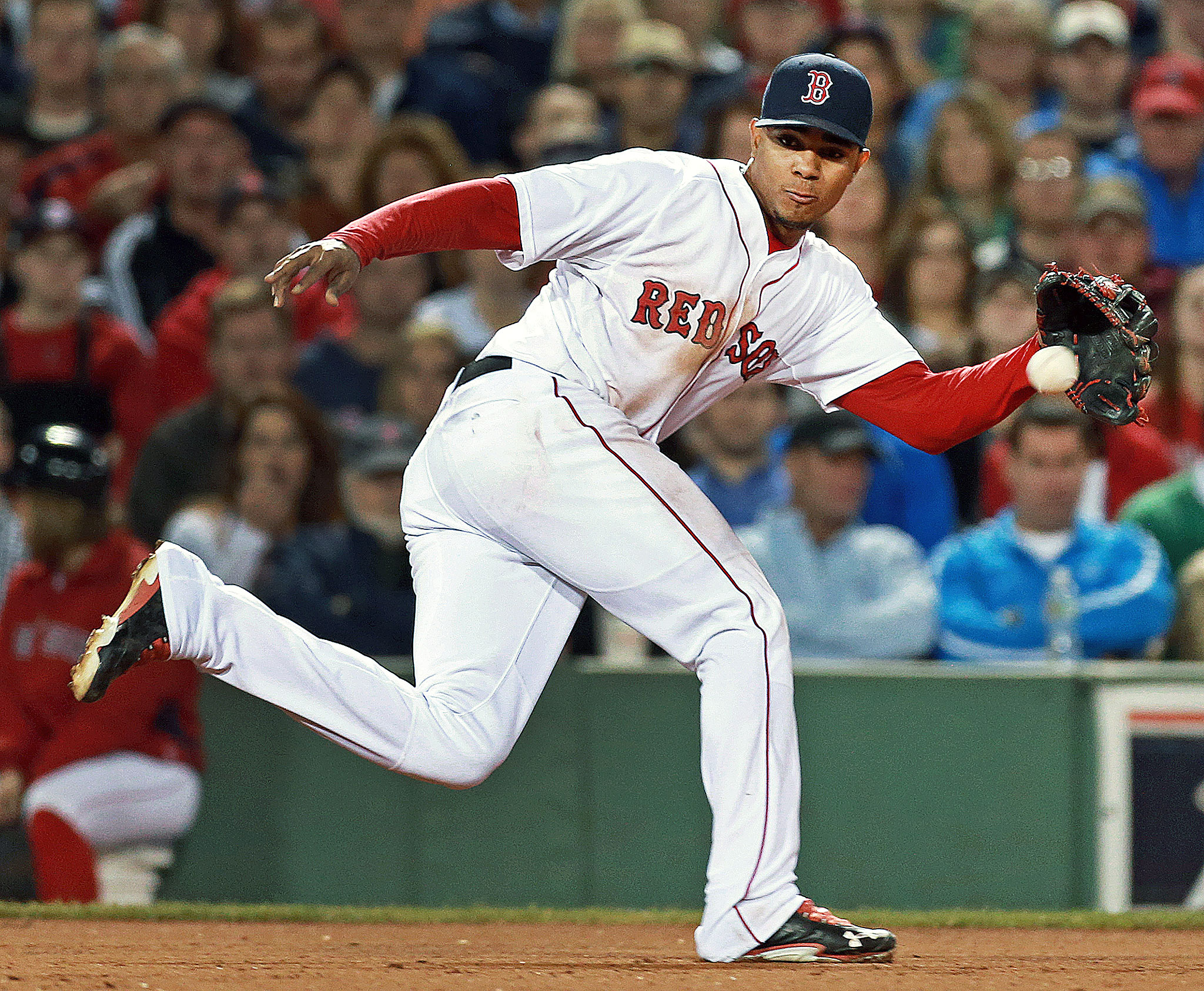 4. Sign Xander Bogaerts To A Team-Friendly Extension
Earlier this year, the Kansas City Royals signed Yordano Ventura to a five-year, $23 million extension; a very team-friendly contract. The Sox could be in a very similar situation with Xander Bogaerts. He's had one really good year, so his side of the bargaining table has a little less pull. If they gave him five or six years, that would at least carry them into his first or second year of eligibility to test free agency.
The problem is that his agent is Scott Boras, so who knows if you can work a deal like this. Then, I'd honestly go out and do the same thing with Mookie Betts.