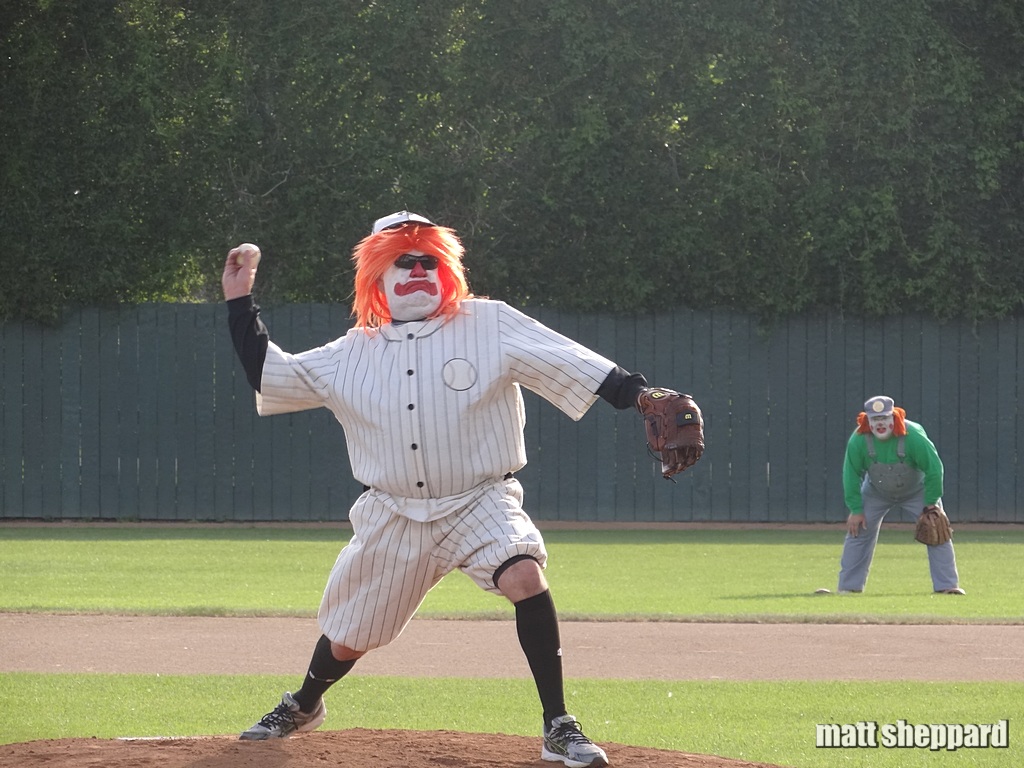 5. A Clown Suit For The First Base Coach
It was just reported today that Ruben Amaro would be the Sox' first base coach next year. Yes, that Ruben Amaro. I thought I was being punked.
Source: Ex-GM Amaro to be Red Sox 1B coach https://t.co/X6OyDgnyBU #MLB #NOSN

— NOSN MLB Coverage (@NOSNMLB) October 25, 2015
I thought that Twitter had forgotten that April Fool's Day was six months away. Apparently not. Well, if this truly is the case, then I'd like Amaro to have to wear an assortment of clown suits while in the first base coach's box. You know, for comedic effect!
Then, every time he makes a coaching gaffe out there, it will be totally acceptable for the Fenway Faithful to bombard him with half-rotten tomatoes.