Major League Baseball is reeling from an offseason where free agency stalled and very few trades were made, which can be attributed to a variety of factors. An underrated factor was the number of teams who were caught in the middle of a rebuilding phase or simply didn't have a good enough roster or enough resources to compete in 2018.
Utilizing FanGraphs' projected standings gives us a decent idea of who is rebuilding in 2018. By their method, 16 teams, which is more than half of MLB, are projected to finish with a sub-.500 record. Six of those teams (Seattle Mariners, Oakland Athletics, Colorado Rockies, Texas Rangers, Milwaukee Brewers, Baltimore Orioles) have shown they are trying to compete this season. Two of those teams, the Pittsburgh Pirates and Tampa Bay Rays, made huge roster overhauls but still have good enough rosters to compete, even if both teams have received a lot of flack for refusing to spend money.
This leaves us with eight teams who have either been in a rebuilding process recently or are about to enter a harsh rebuild stage. Deciphering which rebuild team is closest to competing is fairly subjective but there are various factors, such as young talent, quality farm systems or payroll flexibility, that helps sort the teams out.
With that in mind, here are the eight teams who are in obvious rebuilding phases and which teams are closest to competing. Below each team is a GIF that gives a quick summary of each team's current position and the fan reaction's in visual form.
8. Kansas City Royals
After a 29-year playoff drought, the Royals had back-to-back World Series appearances from 2014-2015, defeating the New York Mets in 2015 en route to their first title since 1985. The Royals, for obvious and totally defensible reasons, went all in late in 2015, sending away a group of prospects for Ben Zobrist and Johnny Cueto. The moves paid off with a title as a result but the club fell back shortly after.
The club declined quickly post-2015, finish at 81-81 in 2016 and 80-82 in 2017. With many pending free agents heading into 2017, such as Eric Hosmer, Mike Moustakas, and Lorenzo Cain, the team had the choice to sell off players or make one more go at a postseason appearance. The club opted for holding onto their chips and, letting Hosmer and Cain leave in free agency and gaining draft picks as a result, while Moustakas re-signed with the Royals on a cheap one-year-deal.
2018 and beyond looks to be ugly for a Royals team with little MLB talent and no immediate help on the way. Danny Duffy's 2.8 FanGraphs WAR projection is the highest for the club and only four other players project to cross the 2-win threshold. No Royals prospect ranked on MLB.com's Top 100 Prospect Rankings and their top ranked prospects are in the lower levels of the minors. The Royals also have the disadvantage of being a small-market club who really has to succeed with their player development.
Flags fly forever and the Royals would admit they wouldn't change a thing on how they handled the last half-decade. That doesn't change the fact that this team will be really bad for a while and is the team that is likely the furthest team away from contention.
7. Miami Marlins
The Marlins have basically become one giant meme and the laughing stock of MLB. The club averaged 78 wins from 2016-2017 but had an epic teardown of their roster this past offseason under the direction of a new ownership group led by former New York Yankees great Derek Jeter. Just like Jeffrey Loria before him, Jeter and company slashed payroll, traded elite MLB players away and wiped out any hope of winning in the next few years.
Some MLB teams are handling their rebuilds better than others, but which clubs are the closest to contender status?
Click To Tweet
This is not new to the Marlins, who have partaken in numerous rebuilds in their short history. This time around, the Marlins parted ways with 2017 National League Most Valuable Player Giancarlo Stanton, as well as Christian Yelich, Marcell Ozuna, and Dee Gordon. Those were four of the five best players from the 2017 roster and combined for 19.5 fWAR. With no meaningful acquisitions following these trades, the club has an ugly 64-win projection for 2018 as a result.
The only bright side of all of this madness is the Marlins drastically improved their farm system, acquiring highly-touted prospects such as Lewis Brinson, Monte Harrison, Isan Diaz, Sandy Alcantara and Nick Neidert. Other than that, the Marlins have made themselves utterly unwatchable this season. The club always finds a way to field competitive clubs after these rebuilds so all is not lost for the future but this team will be very bad in 2018.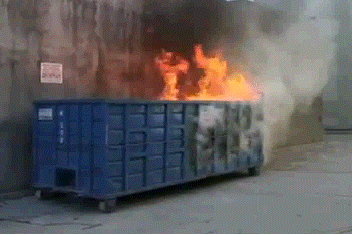 6. Detroit Tigers
Thanks to a series of trades that sent Justin Verlander, J.D. Martinez, and Justin Upton out of Detroit last summer, the club is in a much better position for the future. Along with acquiring Franklin Perez, Daz Cameron, and Jake Rogers in trades, the club also drafted a potential mid-rotation starter in Alex Faedo last summer. The organization finally came to grips with their bleak future and engaged in a full rebuild.
2018-2020 will not be pretty in Motown, however, as the MLB roster is horrendous and is projected for just 70 wins this season. Miguel Cabrera and Jordan Zimmerman, the highest paid players on the roster, are coming off of career-worst years. 25-year-old Michael Fulmer is clearly the best player on the roster, is projected for a 3-WAR season, and he has already been discussed as a trade chip.
With no immediate help on the way, the club will not be good anytime soon but with an improving farm system and the number one overall pick in this year's draft, things may look better a year from now. For now, there are going to be some brutal years for the Tigers.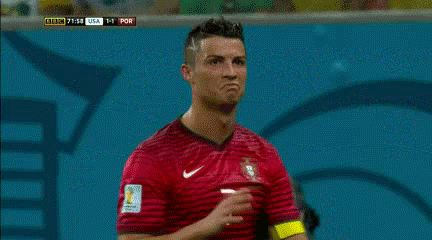 5. Cincinnati Reds
With a 69-win average the last four seasons, one would assume the Reds have moved closer to competing. That isn't really the case, however, with the club projecting for just 72 wins this season. 2017 revealed a roster that was highly imbalanced: Cincinnati's position players finished 10th in fWAR (22.7) while their pitchers finished dead last in fWAR (3.6).
Unfortunately for the Reds, there is not a ton of pitching help on the way to supplement a position player group that is pretty darn good. Joey Votto continues to mash and a supporting cast of Billy Hamilton, Eugenio Suarez, and Tucker Barnhart isn't enough to overcome the pitching deficiencies. Luis Castillo and Tyler Mahle offer promise for the rotation outlook but there are huge red flags surrounding the rest of the pitching staff.
Universally-lauded prospect Nick Senzel will likely debut in 2018 and may be an immediate impact player but there isn't a whole lot beyond him in the farm system. The Reds are sort of caught in between right now, with the club not undergoing a full rebuild but also not actively trying to win on a yearly basis. This makes their future awfully murky, especially in a very strong division.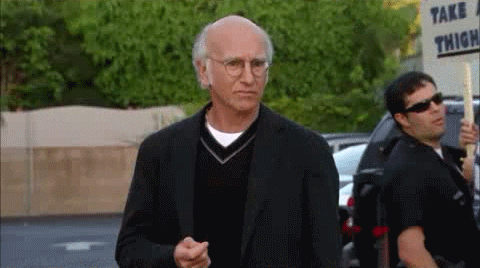 4. Chicago White Sox
The trades of Chris Sale and Adam Eaton before the 2017 season and the 2017 midseason trade of Jose Quintana crushed the short-term for Chicago but drastically altered their future outlook. A 66-win projection means it likely won't be a fun year results-wise but the influx of prospects means there's some optimism brewing on the south side.
Yoan Moncada, Lucas Giolito, Reynaldo Lopez, and Tim Anderson will continue to develop in full seasons of work while flame-throwing prospect Michael Kopech should debut this year. With some luck, many of these young players will improve this year and elite hitting prospect Eloy Jimenez will be ready by 2019.
With a payroll of just $71.9 million for 2018, there's also plenty of flexibility to make some big moves in the future. With a monstrous free agent class incoming after 2018, the White Sox could be players for a big free agent signing next offseason. The White Sox have not had a winning season since 2012 and while they won't have one again this year, that could change in 2019.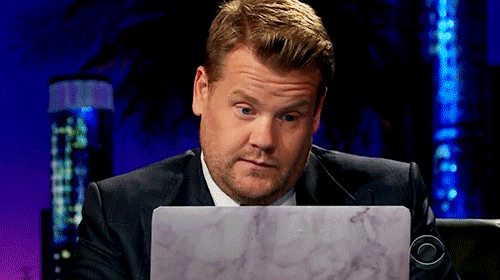 3. Atlanta Braves
Ronald Acuna starting the year in the minors has created an outrage, and for good reason, but it ultimately doesn't change the long-term outlook for the Braves. His inevitable call-up in mid-to-late April will provide a huge boost for a team that likely has their eye on contending in 2019. Acuna is such a rare talent that he is a building block at 20 years of age and will likely be an immediate star.
The Braves' MLB roster has some intriguing pieces too, however, with star first baseman Freddie Freeman and a supporting cast of Ender Inciarte, Ozzie Albies, Dansby Swanson and a plethora of young pitchers. Below the MLB level is an absurd amount of impact prospects, which barely took a hit even after the embarrassing signing scandal that led to firings of General Manager John Coppolella and others.
The highly-talented farm system has many prospects who should be ready to complement the 2019 roster, which is a scary combination with the Braves' payroll flexibility ($84.3 million in payroll obligations for 2019). An Acuna promotion gives the Braves a potential star and other likely improvements across the roster makes 2019 a very realistic contending year for Atlanta.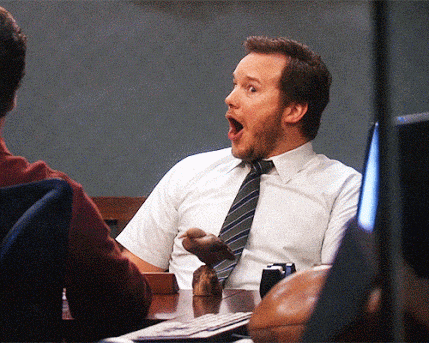 2. San Diego Padres
The signing of Eric Hosmer signaled that the Padres feel they're close to competing and it's not a crazy assumption to make. The team hasn't had a winning season since 2010 and they play in a highly competitive division, yet the outlook for the future is looking promising.
A trio of interesting young players in Manuel Margot, Donelson Lamet, and Franchy Cordero, along with Wil Myers, gives the team some pieces for the future. The most promising players, however, are lurking in the upper minors and may be ready by 2019. Middle infielders Fernando Tatis Jr. and Luis Urias represent a potentially elite middle infield combination and faces of the franchise.
Below Tatis and Urias is a stupid good collection of prospects, including 2017 first round pick MacKenzie Gore and Cuban-born pitchers Michel Baez and Adrian Morejon. With very few contractual obligations beyond 2018, the club may have the funds to explore the strong free agent market next winter. A combination of promoting Tatis Jr. and Urias along with signing a premier free agent could push the Padres into contending mode awfully quickly in 2019.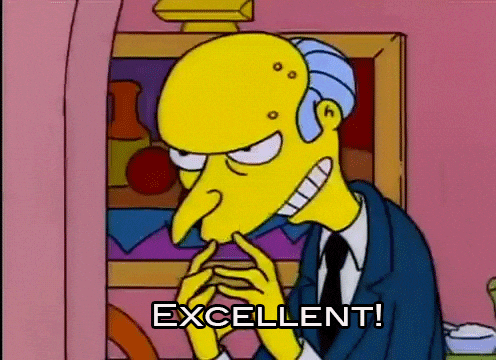 1. Philadelphia Phillies
Like the Padres, the Phillies showed they were closer to contention than some may have predicted. After signing both first baseman Carlos Santana and starting pitcher Jake Arrieta, the club is now beginning to push closer to competing. 2018 may not be their year but they could approach 80 wins, potentially more if some of their prospects graduate to the majors.
Rhys Hoskins has hit a combined 85 home runs between the majors and minors the past two years and hit a ridiculous .259/.396/.618 in his first 50 MLB games last year. A trio of Cesar Hernandez, Odubel Herrera, and Aaron Altherr make for a good supporting cast while youngsters J.P. Crawford and Scott Kingery could be real impact position players this season. Starting pitcher Aaron Nola is a dark-horse Cy Young Award candidate while Vince Velasquez and Jerad Eickhoff have flashed glimpses of upside in the past.
Even if everything doesn't come together in 2018, the Phillies have the financial resources to make some serious additions going into next year. The club was a major spender from 2009-2015, rolling out payrolls above $170 million in some years. With a projected sub-$100 million payroll for 2019, the team may be able to add one or two serious free agents next winter, such as Bryce Harper, Manny Machado, or Josh Donaldson.
The Phillies find themselves in the best spot of any rebuilding team due to their collection of young talent and their ability to spend with the top spenders in baseball. It's not a stretch to think the Phillies could finish near .500 this season then head into 2019 with a star-studded roster after splurging on some free agents. The club hasn't had a winning record since 2011 but that should change in the very near future.